Enjoy Two Ales At Once With This Hand Blown Dual Beer Glass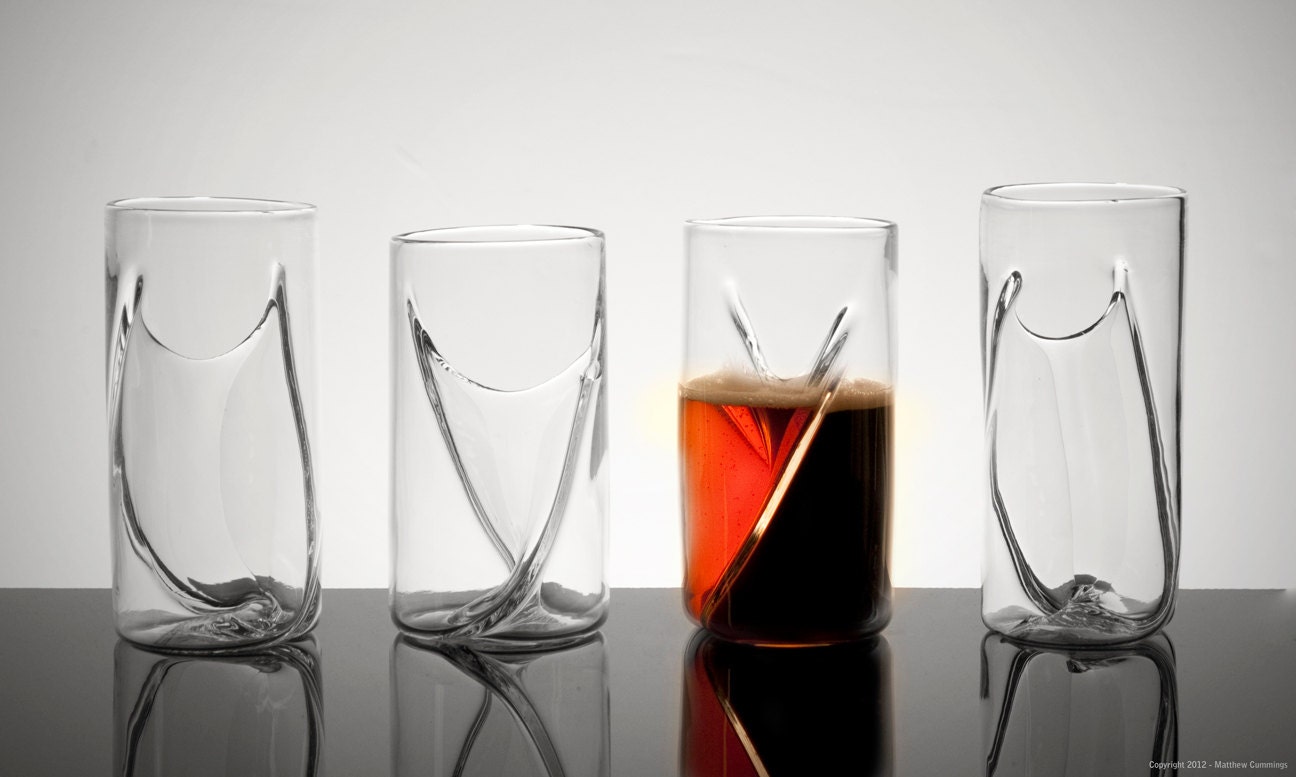 Ever have a half and half drink and think to yourself "I wish I could enjoy two craft beers at once without them mixing". Well if you see the glass half empty, get ready to see it half full with this new hand blown dual beer glass. 
According to Gizmodo, after a bartender incorrectly poured a Half and Half, Louisville-based glassblower Matthew Cummings was inspired to make this gem.
The handmade Dual Beer Glass features two side-by-side chambers that keeps ales separated until the drinker takes a sip. Think of it as the alcoholic equivalent of those Nerds candies, but not quite as cheap."
If you're looking to buy this gift of the Gods, it will cost you about $132 for a set of 4 glasses. One will cost you about $37.
Want to add a little "class" to your home? Why not purchase and buy a beer bottle chandelier? It'll add college freshman "class" to your adult home. Or it will make you look like a rich redneck. Watch out Roseanne Barr! The best part, you think I'm kidding.